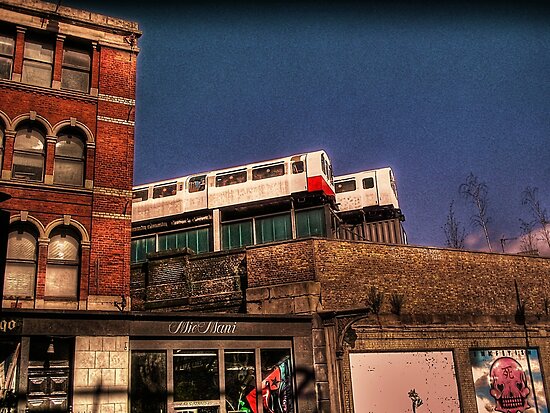 Loyal readers of this blog will recognise the above photograph as I've commented on this picture before.
I've basically decided to rework my earlier artwork in HDR tone-mapping via photomatix. This is the final result. The funny thing with this particular piece is that initially I didn't like it when I finished it. But, a day later, I'm starting to warm to it. One thing I do like about it, is the depth it seems to have; it almost turns the trains and the buildings 3-D.
On the whole, I personally think that this is a huge improvement from the original image.
See my original blog post about this photograph here
.
If you like it, please view or purchase via my redbubble account.
Until next time.....