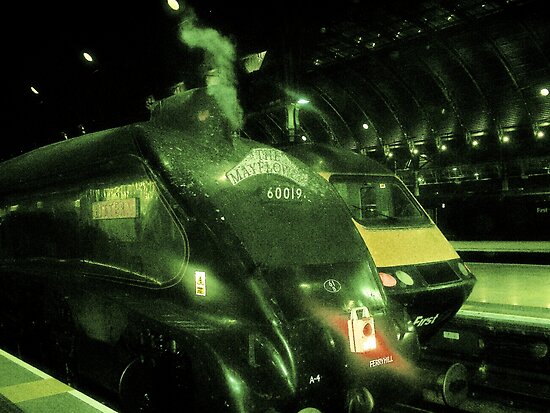 I wanted to talk about "The Mayflower" as it has just been featured in one of Redbubble's Groups --
"Everything old is new again!"
This is a group that collects artwork, photography, digital art that captures the bygone era.
Their group description:
"We are looking for the time frame of 1700 to 1950 which is a 250 year window.

We will accept photos of heritage listed buildings, old buildings, old homes, chandeliers, furniture, interiors, statues, trams and trains, ornate staircases & fountains etc, or other manufactured items that were built or manufactured before 1950.

This group will also accept vintage photos and photos of antiques, photos of architecture or architectural photos.

We are only looking for photos that show the item in its original pristine condition, or if the item has been lovingly restored – we do not accept anything run down or dilapidated or rusted away".
Check this group out! --- Personally, I love old things (as noted many times, I'm totally interested in history and historical things so this group appeals to me).
I'm glad this photograph got featured, as I'm personally pleased how this particular piece turned out.
Please check out my other Blog, "Through the eyes of a Londoner," as I talk about
"The Mayflower"
in greater depth.
As always, if you love this, you can
purchase it here.
Until next time.....