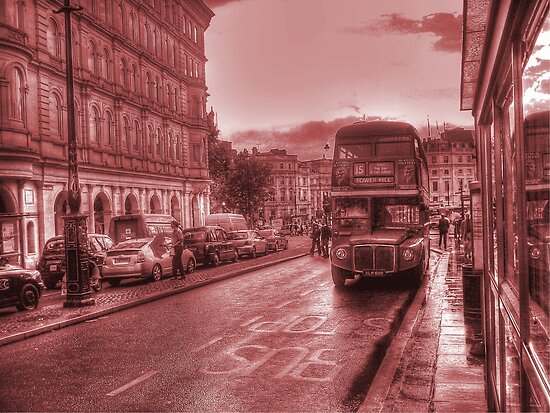 Only uploaded for sale a few hours ago, yet it has attracted several comments already!
I called this "Looking back with rose tinted glasses" as a play on words given the subject matter and the red tint overlay of the picture itself.
If you look closely at this picture, you may just pick out at least two other red objects captured in this scene.
Number 15 stopping on the Strand, London, 2010. One of only a few in service (running heritage routes in Central London).
HDR tone-mapped in photomatix, 3 exposures from a single jpeg file, overlayed, sharpened and tinted in GIMP.
View and purchase via redbubble
.
Until next time.....