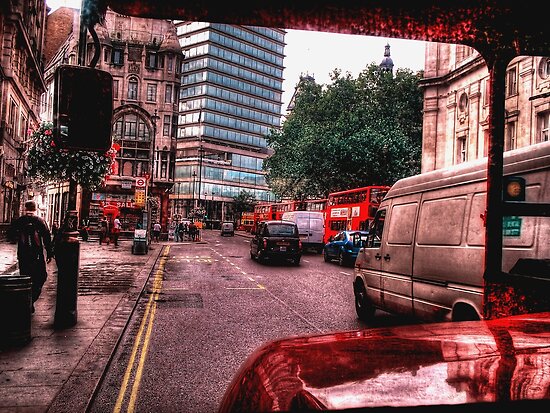 This was really experimental when I took it. Usually it isn't a great idea to shoot out of a window, especially when the window is part of an old routemaster confined to retirement in 2004, but now working the tourist routes.
I thought that i'd give this a once-over using HDR. Personally, I'm very pleased with the results.
HDR tone-mapped using photomatix, 3 exposures from a single Jpeg file, finished up in GIMP.
The Routemaster here is the Number 9 Bound for Piccadilly (Trafalgar Square immediately behind).
Personally, I love old routemaster Busses, and I always get on one when I have the chance!
(there is only two heritage routes using these busses in London now, and they only cover the tourist areas in London).
If you like this, please
view and purchase via my redbubble account
.