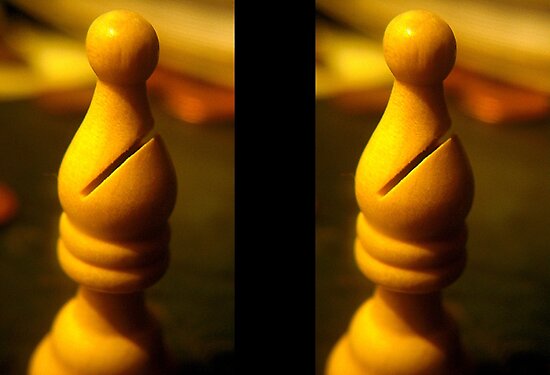 This is the Second image that I'd like to share with you today.
For obvious reasons, I've decided to call this "The White Bishop."
Personally, I really like the blurring effect behind the Bishop, and I think this serves to enhance the atmosphere of this piece. I captured this by using a zooming lens over the top of my normal camera lens (which helped to bring out the detail and naturally blurred the rest).
The image underwent sharpening and I increased the image's contrast too.
Unlike the previous image that I've posted today, This picture can be purchased as a
Greeting card / Postcard
,
Matted Print
,
Laminated Print
,
Mounted Print
,
Canvas Print
, and
Framed Print
(The previous picture, due to size limitations, could only be purchased up to the Matted Print size).
Part of the "In Miniature Collection"
Until next time....