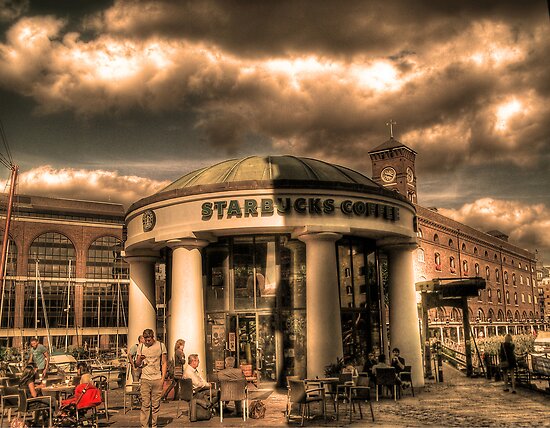 This is one of my earlier works that I decided to go over again in HDR. I used photomatix for the tone-mapping process and touched it up using GIMP.
"Starbucks by the Dock" is located in St. Katharine's Dock, which is just past the tower of London (just east). Well worth a visit!
I never wrote about the original uploaded work in this blog, so if you're interested,
take a look at the original here
.
I'm sure you'll agree with me, the
new HDR version looks better!
(well, I thing so anyway!)
Until next time...
Related posts