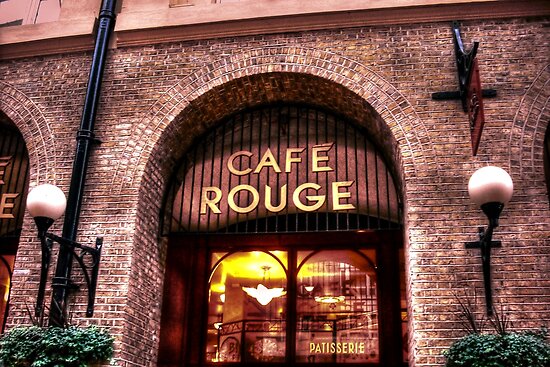 This image was taken at some point last year but only just been worked on.
I have recently started experimenting with tone-mapping in photomatix and I managed to come up with this image after experimentation. I tried to turn the Brickwork more redder than it was to fit in with the overall theme of the cafe.
HDR, 3 exposures from a single image, tone-mapped in Photomatix and tweaked in Gimp (Colour layered, red and green).
Please view and purchase via redbubble.
Until next time....