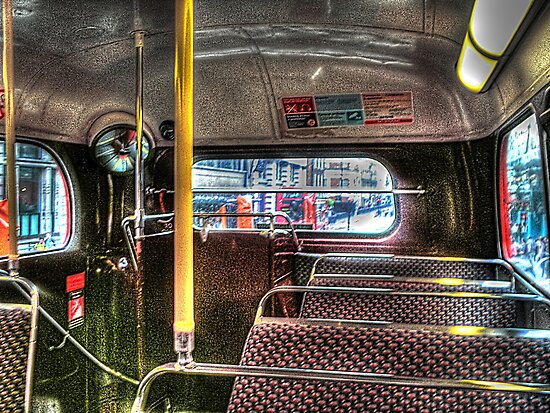 Throughout my secondary school days, I used to take this bus every day during the mid-week. I loved the freedom of getting on and off at any time while the bus was stationary (dangerous, I know -- hey, I was a kid!). The London routemaster bus really is iconic. It has been copied by other cities around the world, and some old relics have a new life in these cities!
Here is another shot of the routemaster bus, number 9 route. Top deck.
HDR tone-mapped in photomatix, 3 exposures from a single jpeg file, finished up in GIMP.
View and purchase via redbubble.
Until next time.....