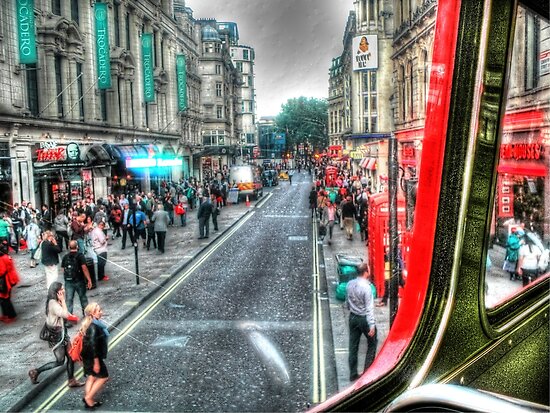 This picture was taken on the top deck of the number 9 bus (
routemaster bus
- preserved on a heritage line in Central London) one afternoon last year.
Turning right at
Piccadilly Circus
, heading towards
Trafalgar Square
. The viewer at the window is looking towards
Leicester Square
.
HDR tone-mapped in photomatix, 3 exposures from a single jpeg file. Layered and edited in GIMP.
You are welcome to view / purchase via my redbubble account
Until next time.....