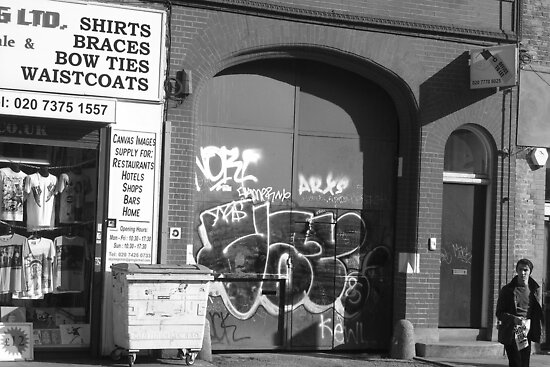 Taken at some point in 2010 last year.
Commercial Street has special historical character. One of the pubs Jack the Ripper is said to frequent is on this road and his second victim was said to have died just off the Road in Buxton Street.
On a lighter note, Uptown Spitalfields market (built in 1887—and a poorer market back then) is also off this Road.
I chose to focus on this building because this building is a typical Victorian building built in the 1840's. I really love history and I love to focus on the buildings that remain standing to this day. Thankfully, this whole area is much as it was back in the Victorian era, with whole streets left unchanged.
Well worth a visit if you're in London!
The area is home to a vibrant Asian community and this adds a distinct character of it's own! one of my favourite spots in London.
Available for purchase via redbubble
.
Until next time....