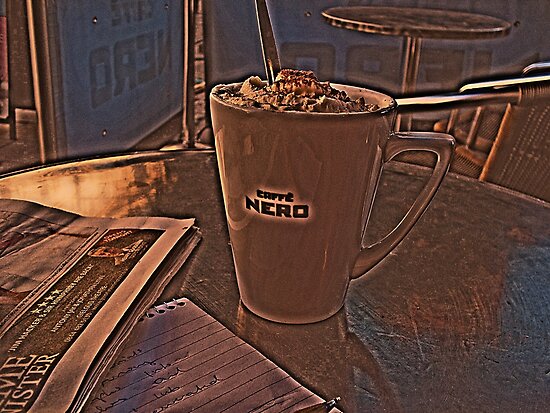 I'm not sure what to think about this picture. I've taken and edited this picture some time ago but because I was unsure of it, I've only just recently uploaded it!
I think this was taken and edited back in September 2010. I was taking a break in London's Tottenham Court Road outside Costa Coffee.
As you can see, I was "Playing catch-up" with some work that I had to do along with my daily (free) paper.
You can clearly see that i've almost gone overboard with my sharpening and contrasting in this shot but makes for an interesting image overall.
Let me know what you think.
Also, what do you think of the larger picture at the top as opposed to the frame view? all comments welcome (email if you like).
Available for sale via my redbubble account
.
Until next time.....
Ping my podcast