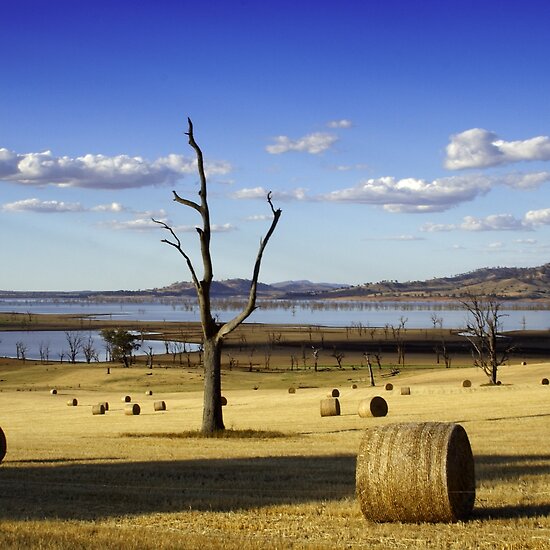 "Make hay while the sun shines"
was created by the artist
David Haviland
from Australia. It is currently the artist's most popular work and it features hay barrels drying in the hot australian sun.
The photograph was taken at the Hume Weir near
Albury
, Australia, New South Wales.
I've never been to Australia myself, but i've always been interested in the country. I love the rugged harsh terrain in this photograph, and this to me, seems to characterize what I know (I don't have much knowledge on this subject) of the Australian outback.
There is a lot of love for this photograph on redbubble already, and there has already been a few sales!
Keep an eye of more of
David Haviland's
work for more images of Australia's beauty.
Please support the artist by checking out
"Make hay while the sun shines"
on his redbubble account and by checking out his
portfolio on redbubble
.
Permission to share the artist's work was kindly given by
David Haviland
. All rights reserved by the artist.
Related Posts
>
More Guest artist's work in this blog