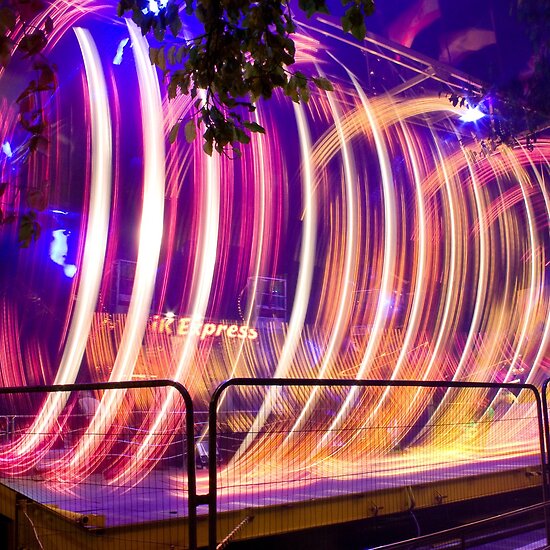 "Whao!"
was created by the artist
Nic Sipson
from the United Kingdom and it features a ride at Abingdon's annual street fair.
I wanted to feature this in my blog because it brilliantly conveys the action and excitement of the fun fair.
i've always been attracted to night entertainment like this (fun fairs, theme parks, neon lights --- there's something about bright lights at night!
Please support the artist by checking out
"Whao!"
via his redbubble account and by checking out his
redbubble portfolio
and
blog
.
Permission to share the artist's work was kindly given by
Nic Sipson
. All rights reserved by the artist.
Related Posts
>
More Guest Artist's artwork in this blog