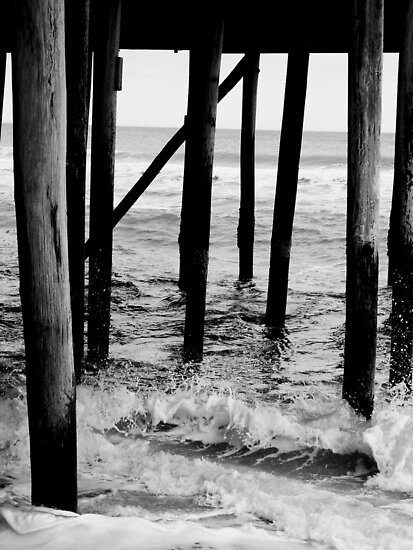 "Pier and Waves"
was captured by the artist
'CavyGirl'
from the United States, and the work was taken at 'Seaside heights, NJ.'
I've chosen this work to feature on my blog as I've always loved the sea, and I like black and white photography.
This particular piece stands out to me. I can almost feel myself sitting there watching the waves lash past the pier posts. The song.... "Sitting on the
dock of the bay
" comes to mind too!
If you like what you see here, please support the artist by viewing
"Pier and Waves"
on redbubble and by checking out her
redbubble portfolio!
Permision to share the artist's work was kindly given by
CavyGirl
. All rights reserved by the artist.
Until next time.....