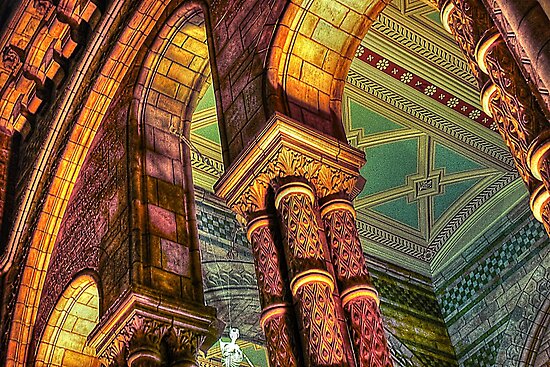 "Enlighten Me"
was taken inside the Natural History museum in London late last year. The Natural History museum is an architectural wonder, with stone facades and features modelled after the natural world.
I came up with the title after I sat and thought about the museum and the light radiating off the stonework. We naturally go to a museum to be enlightened, or, to put it another way, to gain knowledge. Thus, the title was my way to tie in what could be seen in the picture to what the purpose of a museum is.
Let me know what you think.
"Enlighten me"
is Copyrighted,
Richard Ray
... all rights reserved.
Until next time......
Related Posts
>
Other artwork created by me
>
More London artwork