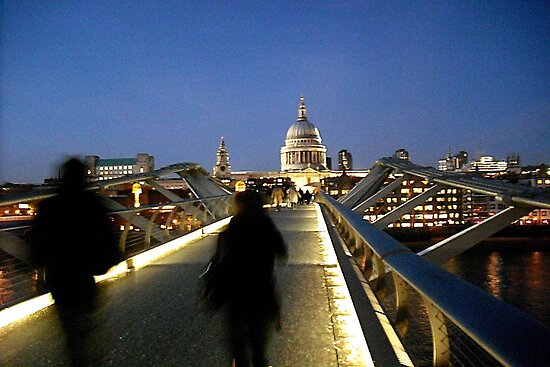 On the same day that I took the picture of
Tate Modern
, I also took this shot of
St. Paul's Cathedral
and the
Millenium bridge
. I actually took quite a few shots as I wanted to capture the right moment.
This was edited and processed using GIMP (and paint [yes, the cheap free version bundled with windows!] --- to remove a few hot pixels).
If you like this,
please view and purchase via my redbubble account
.
The Couple -- Copyright, Richard Ray... all rights reserved.
Until next time....
Related Posts
>
Other artwork created by me
>
More London Art