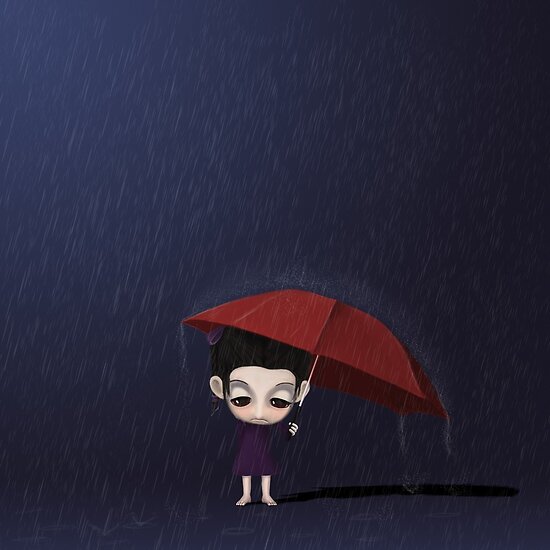 "Blue"
was created by the artist
Casper Beyer
From Oslo in Norway.
I like the title, as it appears to me to be a description of two things --- One, the colour is prominent in the background, setting the tone for the subject.
Two, the image conjures up loneliness, depression and misery.... We could say therefore that the character here is "Blue", or depressed!
Given all that rain, is there any wonder?
I really like this, and had to have this image featured in this blog.
The artist is in the process of compiling and sorting his redbubble profile, so stay tuned for more artwork!
Please support this artist by checking out
"Blue"
via his redbubble profile and by checking out his
redbubble portfolio
.
Permission to share the artist's work was kindly given by
casper Beyer
. All rights reserved by the artist.
Until next time......
Related posts
>
More Guest Artist's artwork in this blog