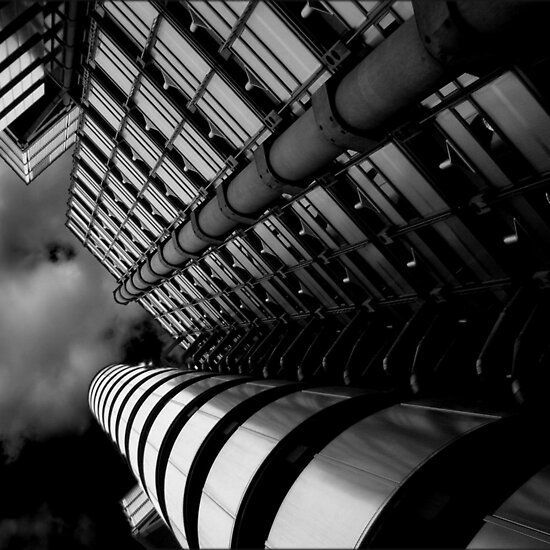 "Another Red Pill"
was created by the artist
'Redtempa'
from London (my neck of the woods), and he photographs in and around London.
Looking over his profile on redbubble (mostly black and white Photography), I discovered
"another red pill"
, a shot of the Lloyds building in EC3.
I rather liked his description beside the picture too where he has a quote by Noam Chomsky.
What is called 'capitalism'is basically a system of corporate mercantilism, with huge and largely unaccountable private tyrannies exercising vast control over the economy, political systems, and social and cultural life…
Noam Chomsky
I like how Noam's quotation sets the theme for the artwork above.
The Lloyds building looks sombre, almost menacing......Corporate!
On a side note here.... having lived in London myself all my life... London has an impressive array of office buildings, well worth it to take a look when passing through!
Most definitely, keep your eyes out for more of redtempa's London art!
Please support the artist by checking out
"Another red pill"
via his redbubble account and by checking out his
redbubble portfolio!
Permission to share the artist's work was kindly given by
Redtempa
. All rights reserved by the artist.
Until next time....