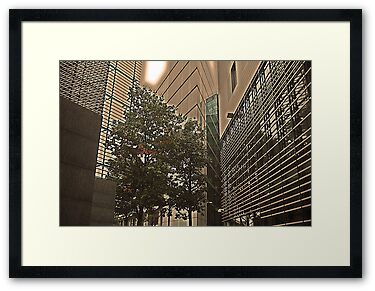 I really like this picture, taken sometime in October / November of this year but only just edited and uploaded for sale.
This was taken in the South Bank, City of London, mere metres from City Hall (Office of current London Mayor Boris Johnson).
London architecture within the City is getting more and more interesting and even bolder. What I like about this particular image, is the range of designs and patterns converging around a solitary tree. This gave me the idea of the picture's title: 'money does not grow on trees!....'
The title came to me as I scanned over the corporate office buildings surrounding the tree and recalling the difficulties these days of making enough money to live on.
If you love this, please purchase here.