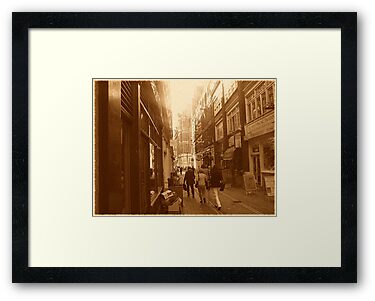 I have just launched a new art collection entitled
"Tomorrow's History."
This particular piece was taken in the present day (2010 -- this week actually), the second artwork in this collection of photographs.
This was taken in one of the alleys leading into Bishopsgate, City of London.
I wanted to make a new collection of art that's taken in the present day, yet made to appear much older. My aim with this new collection is to really get viewers to think that the present day is actually tomorrow's history.
Because you might not be able to see the abovee picture, i've included a larger one bellow.
Buy it if you like it.
Until next time.....