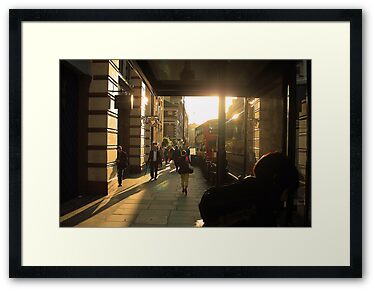 This is one of the pictures that I took a few months back, when there was a few more hours in the day. Piccadilly Circus was just behind me while the Road ahead pointed towards Green Park and the Ritz hotel.
When I took this, the sun wasn't quite beginning to set yet, although it was during the rush hour. I've added more shade and saturation to this picture and sharpened it up a little. Overall, I am happy with the final result.
Please view and purchase this here if you like it.
All my pictures shown in this blog are available for purchase from greeting cards and postcards right up to full frames. You are welcome to
view more of my art via my redbubble account.
Until next time...