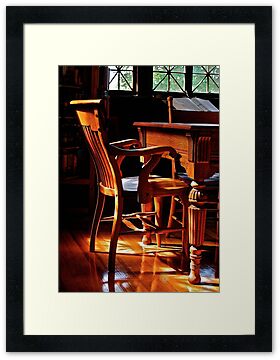 This picture was captured by the artist/photographer,
Joe Meiruse
while visiting a 210 year-old library in Wellesley Island, New York. I've added this to my blog as I absolutely love it, lots of natural light, and it has historical windows, desk, chairs and shelves.
Take a look and
please buy from the photographer at redbubble if you really like it.