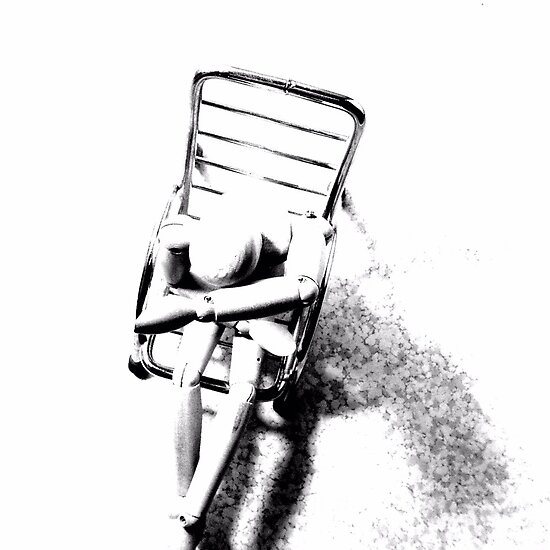 "Despair chair (5)"
was created by the artist
Michelle Willsmore
from Mount Barker, Australia.
I really like this chair......
in fact I like the concept that the artist implements here. The shot was of an artist's manikin sitting in a chair shaped mobile phone cradle...... and, get this! it was taken with a nokia N8-00 mobile phone!
Post processing involved a conversion to black and white with adjustments to contrast and brightness.
Absolutely love this. The artist has made a series of shots involving this process, so its well worth a look. This is my particularly favourite shot.
Please support this artist by checking out
Despair chair
via their
redbubble portfolio.
Permission to feature
Despair chair (5)
was kindly given by
Michelle Willsmore
. All rights reserved by the artist.
Related Posts
>
More Guest artist's artwork in this blog
>
More photography in this blog